Training...
Training Services for the Proper Use of Digital Display Software and Systems

As well as creating and installing electronic signage, IPTV and commercial signage panel systems at Digital Signage Solutions, we offer the training crucial for you and your staff to effectively use a system set up by us.

We'll walk you through every aspect and function of a digital display that we install to make sure you understand it completely.

We can provide different training sessions for each of the systems that we work with and are more than happy to cater training specifically to your digital signage implementation.

This means that, whether you're working in a hospital, school or retail store, the training that we offer at DSS will be relevant.

Product Training That's Always Relevant

Using our systems effectively requires that you have a basic understanding of the hardware aspects of digital signage panels and IPTV as well as the software that powers them.

Our team of nationwide specialist installers can act as a single point of contact for all of your needs and offer you the most effective technical support and training.

Talk to us about creating a solution for your business and for training on the systems that we install. Use your electronic signage, IPTV and content delivery systems effectively with help from the team at Digital Signage Solutions.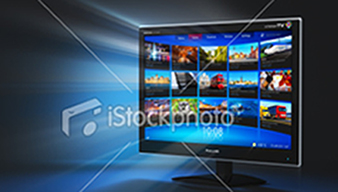 Digital Signage Solutions will
Discuss what message you want to communicate and how to effectively do so through electronic displays
Provide standard templates for you to build upon
Pace training on devices and functions to suit your learning ability
Provide training at a time and place that suits you. We offer classroom training at our offices on our own, large digital display screens, can come to your location and we even offer remote training via Skype