Customer Services...
Support Services

Ongoing support, software updates and the latest industry news is all included in the 'package' that we offer as part of our commitment to our customers. Contacting the Digital Signage Solutions support team is as simple as calling our toll free number (0508 237 425) or emailing us (support@digitalss.co.nz). One of our helpful consultants will be happy to assist you with any enquiry over the phone, and we can provide remote support to address any issues or troubles that you might be facing.

When an IPTV system or electronic display solution requires a TV satellite or aerial feed, we offer a full and comprehensive replace and repair service to ensure you are never left in the dark without a TV signal as part of our customer services package.

Technical and Installation Advice

If you are looking to replace a commercial display panel or television set then we can advise and supply you with the correct brand and model to meet your needs and the needs of your customers/guests. Digital Signage Solutions has a wealth of knowledge and plenty of experience in technical design, device procurement and ongoing support. Talk to us about any of your digital signage or audiovisual needs.

Our friendly customer services team can also assist you with any pre-wiring requirements, like design and installation, to make your digital signage or IPTV solution work. With the right cabling, you can save a lot of money on your setup.

With years of knowledge and experience in the installation of everything from commercial signage panels as single, standalone units on a simple bracket or pole mount to complex video wall setups where accuracy is measured in millimetres, our team of trained MATV and audio technicians is the team that you want working on your project.

Digital Signage Solutions is also a Ruckus Wireless approved reseller and can provide and install wireless network solutions along with HSIS (High Speed internet Services), a service important for all markets; especially hospitality and corporate.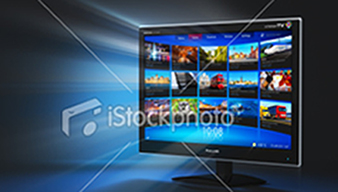 Project Management


If you're looking for a company who can take care of your display and electronic signage system creation and installation from planning to implementation, Digital Signage Solutions is the right choice. We offer project management services and will ensure that key issues are identified and managed appropriately to suit your needs. DSS project managers focus on satisfying needs within budget and agreed timescales while ensuring that all stakeholders are kept informed of progress.
Whether it's a nationwide project involving retail stores across the country or a simple touch screen display in the reception area of your motel, Digital Signage Solutions can;
Take care of project management and product procurement
Provide expert knowledge through technical design and content specialists
Offer a complete range of installation services including structured cabling, aerial mounting and display panel setups
Be readily available to you with seven day, nationwide client support services

If you have any questions about project management or any of our customer services, don't hesitate to contact us. Find out more about Digital Signage Solutions and the types of digital electronic displays, content and streaming technologies that we offer.