Commercial Signage Panels...
Digital Signage Visibility for Any Audience

If you're planning to broadcast your message in public, whether to a small audience in a retail environment or through a large video display in public, outdoors, in a stadium or at an event like a concert, commercial signage panels are the best way to be seen.

Even hospitals can make use of commercial signage panels in reception and waiting areas to display important information in real-time.

Digital Signage Solutions offers a range of commercial signage panel technologies to suit any situation. We can help determine exactly what will work for you and the best method of implementation to design a system that suits your unique situation.

We install plasma screens suitable for large displays as well as LCD and LED screens that are ideal for menu boards and video walls.

Customise a Commercial Signage Panel System That Meets Your Needs

The wrong display can be both ineffective and unattractive. We work hard at Digital Signage Solutions to customise the right commercial signage system for every client. Partnering with a number of electronic display panel manufacturers ensures that we have the products available to suit you.

We can even couple your commercial signage panel or video wall with a media box or touch screen for more usability and interactivity.

Let us assist you in 'wow'ing your customers and guests with effective and good-looking commercial electronic displays.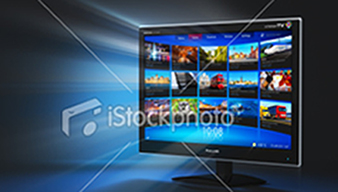 To decide which product will best meet your needs, we look at
Where your display will be located
Whether it will be indoors or outdoors
How many hours per day the electronic display will be in use
The type of content the display will be used for
The lighting, heat and other aspects of the environment that will affect the display
Power that will be needed to run the display (as power may cost you the same as the original purchase price over a 5 year period)
How you want the display to be arranged
Brackets and/or mounting poles needed for the display
Ensure you specify commercial panels to ensure your message looks as good as the day it was created and that the manufacturer's warranty terms are fulfilled
Have a professional install your commercial panels as a crooked painting is not a good look



Contact us to discuss your job and take a look at how we can help you communicate with your audience.