Communicate...
Today as humans we are bombarded with endless advertising messages from billboards to product placements within movies and television, to free gifts from viewing an advertisement on a web page. You may be surprised by what our senses are capable of;


Our eyes can distinguish up to one million color surfaces and take in more information than the largest telescope known to man.


Our hearing is so sensitive it can distinguish between hundreds of thousands of different sounds.


Our sense of touch is more refined than any device ever created.

Despite our abilities, ad executives say that new forms of advertising (communication) take trial and error. Old-fashioned billboards are being converted to digital screens, which allow advertisers to change messages quickly and remotely, timing their product offering to events or hours of the day.

A senior vice president of a large US advertising company (Jack Sullivan, senior vice president and out-of-home media director, Starcom USA) is quoted as saying "If you reach consumers out of the house, they are more likely to act than if they're sitting on their couches"; making digital signage is an increasingly effective means of communication.

At Digital Signage Solutions, we know how important technology is for communicating your message. Whether you are trying to advertise a great special on your latest line of products, let people know what time their train will be arriving, check guests into their rooms or deliver notices and school news to students, we have an electronic signage system to suit you.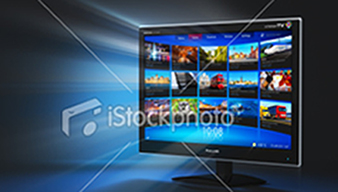 Communication Solutions For Every Industry



If you need any information on how a Digital Signage Solutions system can benefit your business or you want to discuss details, contact us and we'll be happy to talk with you.