Media Boxes...
An Effective, Easy-to-Use Content Delivery and Storage Device for Your Digital Display System

Your new commercial signage display or video wall might be impressive, but without any content to display it won't be a lot of use. Media boxes are just one of the many content delivery technologies that we can supply at Digital Signage Solutions.

A media box acts as a central hub, storing audio, video, text and images and transmitting them to an electronic display.

With no parts that can break down and as a simple and easy-to-use content delivery solution, media boxes boast a lot of advantages over PC-based digital display software setups. Simply upload the content that you want to access to the device and transmit it as you see fit.

More Freedom in Content Selection and More Functionality

Compact sizing makes it easy to incorporate a media box into any display setup, and they are especially effective for retail implementations and displaying in-store promotional content and in educational situations where they can allow teachers and students to access and contribute information and media.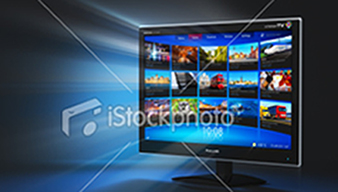 All of the media boxes that we install at Digital Signage Solutions offer
HDMI and VGA connectivity
Network connectivity for RSS feeds of video, weather, text and content updates
Wireless functionality
Configuration options for sound and lighting control
Status and content delivery reporting



Talk to the team at Digital Signage Solutions about including a media box into your electronic display. We can customise you a system from scratch or add one to your current setup.